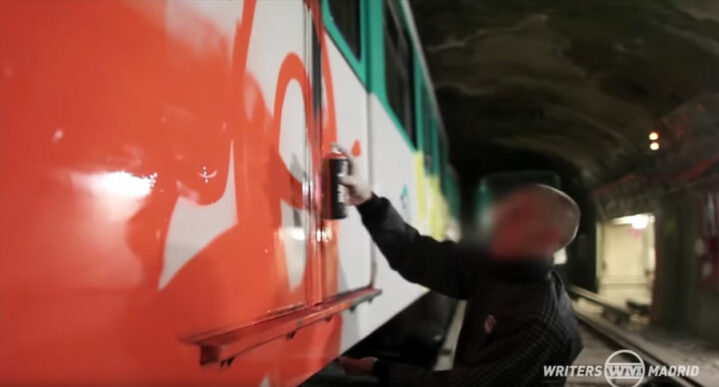 Cities on Film-PARIS-Chapter 04 Paris
Paris la ciudad del amor, el amor del graffiti… para nuestros escritores ni la catedral de Notre Dame, ni los Campos Eliseos, ni el río sena, ni la Torre Eiffel. El único monumento que quieren visitar para llevarse a casa está en el casco suburbano de la ciudad que es el sistema de RATP y su color Turquesa.
Os presentamos el cuarto y nuevo capítulo de Cities on Film basado en el sistema de metro de esta gran ciudad donde después de mucho tiempo parece que vuelve a estar en pleno auge, un metro con una gran historia del graffiti tanto por los escritores Parisinos como por la policía de París.
Paris the city of love, the love of graffiti… for our writers and the cathedral of Notre Dame or the Elysian Fields, or the River Seine, and the tower Eiffel. The only monument they want to take home to visit is in the historic suburb of the city that is the system RATP and turquoise.
Introducing the new fourth chapter of Cities on Film based on the metro system of this great city where after a while it seems that once again in full swing, a meter with a great history of graffiti writers both Parisians and by Paris police.

Previous Post

Next Post